China Travel Journal - Dali
This year for Easter we decided to visit a few places in Yunnan in the south-west of China. I got a few requests to break my travel posts into smaller bits so you don't feel overwhelmed with information and photos, so this is the first of three posts I'm writing about this trip.
Dali Old Town 大理古城
This small town was a little difficult to reach. We first took a flight from HK to Kunming and then a 6 hour train journey to get there. It was well worth it because this charming little town is nothing like any other parts of China we've visited before. I'm not sure if the old town has been rebuilt or is very well preserved but it was beautiful to see the intricate designs of the doors and frames of the houses and shops. This place is quite popular with local tourists but it's also possible to see local and Bai minority people selling fruits and handicrafts and going about their daily life.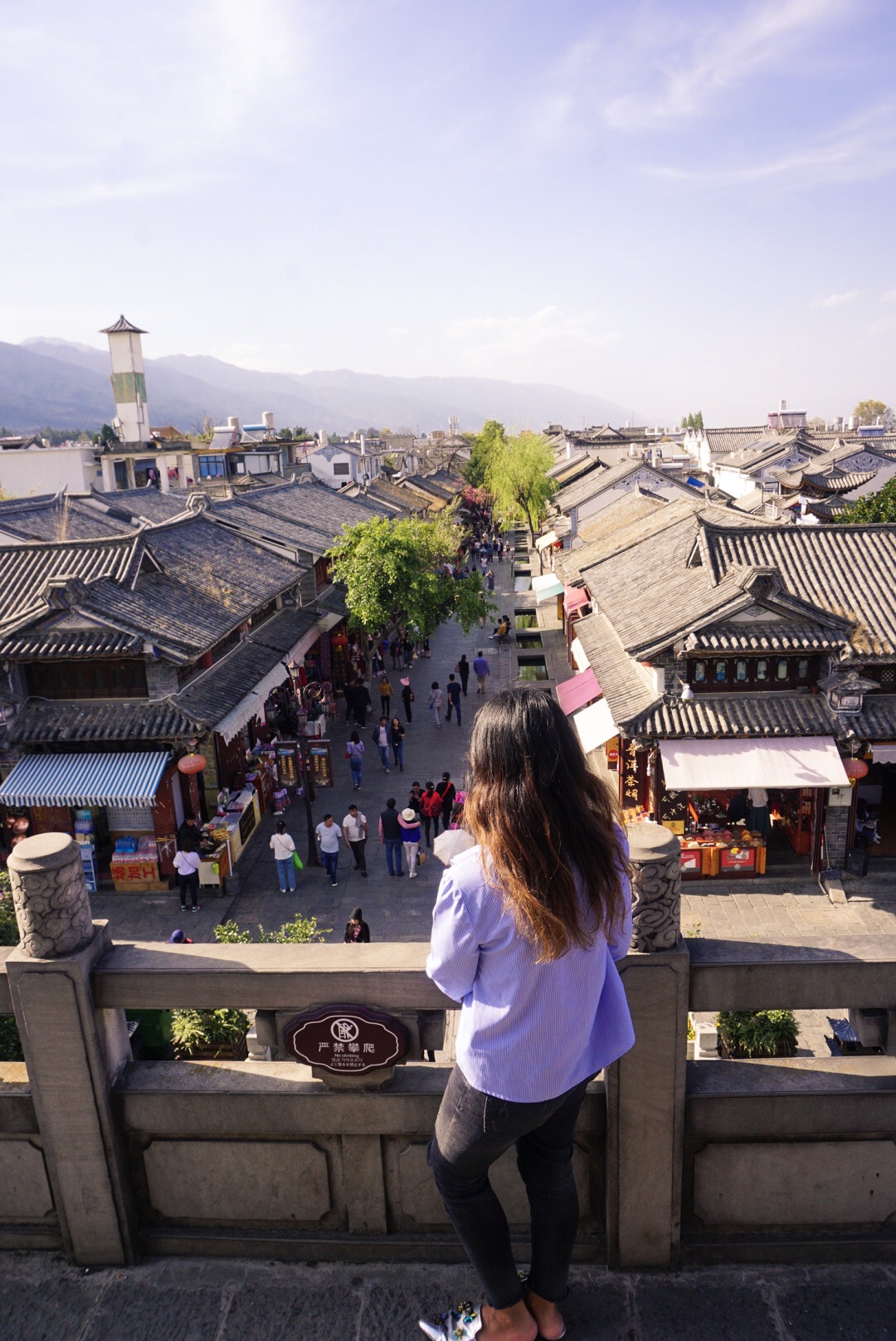 MY FAVOURITE PART
Spring was in full swing when we arrived and one of the things I enjoyed the most was walking around the cobbled streets lined with willows, cherry and plum trees; and the funny thing is that the further you walk into the town the bigger and more majestic the mountains surrounding it look.
THINGS TO DO
This is a very relaxing town so the most obvious thing to do is to wander around the streets or to rent a bike. There are lots of shops offering samples of pu'er and fruit tea, flower cakes and other more unusual things such as duck intestines or dry meat.
Just a few kilometers from the old town are the Three Pagodas of the Chongsheng Temple - built in the 9th and 10th centuries - which are located on a beautiful complex at the foot of the impressive Cangshan Mountains. There's quite a bit of walking involved but besides the pagodas there are other remarkable temples to see, with complex and intricate designs painted with bright colours. To go from one to another, you walk through a manicured park with massive trees while listening to buddhist music on loudspeakers -That's an experience I won't forget -.
You can also take a boat on the Erhai lake and visit an island where you can try street food, walk around the island and enjoy the scenery. We managed to book the trip without speaking a peep of Mandarin!
EATING
China is a meat loving country and I recently became vegetarian so it was a bit difficult to find suitable food; having said that, we found a few places with vegetarian options as well as traditional dishes. Visit The bakery No 88 for western food and cakes, Yunnan cafe bar for soup and fresh fruit juice, Kaiyi's Kitchen for traditional Chinese cuisine with less oil and reasonable portions.
Stay tuned for the second part of my China Travel Journal where I'll show you the beautiful town of Lijiang and a few alpacas and yaks!
All images © Gina Maldonado
Let's stay in touch!
sign up for my newsletter